The Importance of Buying Automatic Instagram Likes
In this new age of marketing, it makes sense to buy automatic Instagram likes from websites like Skweezer. Auto IG Likes are essential for any business to maintain a competitive edge. The bottom line: Automatic Instagram tools save businesses time and money.

Not only does Skweezer automate the process of marketing on Instagram, but we also offer a wide variety of features to help you get the most out of your account. With Skweezer, you can:
Set a budget for buying Instagram likes and views
Schedule Skweezer to like and view posts in advance
And much more!
If you're looking for an all-in-one solution to your Instagram engagement growth needs, look no further than Skweezer. With our easy-to-use platform and a wide variety of features, we're here to help you take your business to the next level.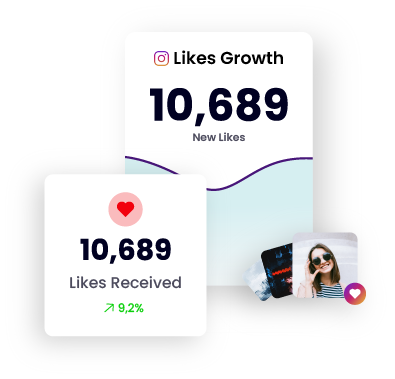 Why Should You Buy Automatic Instagram Likes?
Get more followers, engagement, and sales
Buying automatic Instagram likes is a practical way to expand your brand.

Instead of you having to search for individuals who like your posts, they find you. You don't need to wait days for your post to receive its first 1,000 likes when using Skweezer.

Because Instagram is the biggest social network, having many likes increases the popularity of your brand. People are more likely to follow you as a result, which can result in organic growth.
No More Hassle
Stop buying likes manually for each post you upload. Use our service and get likes and views automatically when you post. You can even set the delivery speed.

Most people just don't have the time to go and buy likes every time they upload a post, that's why we have introduced this service.

Relax and enjoy your free time!

Reach a larger audience through the explore tab
When posts on Instagram receive a large amount of views and likes in a short period of time, they will get pushed to the 'explore' tab of Instagram.

By buying real automatic Instagram likes, this means that your new post will be exposed to a large (and relevant) audience. This leads to getting more (real) followers!

Connect with new customers and clients starting today!

Impress sponsors and peers
Brands and sponsors like to collaborate with influencers who have a sizable fan base.

You may quickly increase your engagement by buying auto likes, which will help you land sponsor and brand deals much more quickly than usual. Hundreds of companies have benefited from our assistance in obtaining deals with major brands, increasing their engagement, and generating millions of dollars in revenue through sponsored post sales.

Safety & Privacy
Skweezer uses the most recent encryption technology through a 256-SSL certificate for maximum protection to give you the safest experience possible.

For payment, all commonly used credit cards are accepted. As a result, it can be assumed that the automatic likes on Instagram and views will be sent in an entirely secure and safe manner. Upon payment, you will receive each Instagram like (or any other service you ordered).

We strive to provide the best assistance and quick, high-quality delivery.

24/7 Support
At Skweezer, we understand how critical it is to remain online and reachable to our customers at all times.

It is not at all surprising that we have a high customer satisfaction rating. The friendliest online support staff collaborates with you to provide you with the best possible shopping experience to buy instagram auto likes.

Please contact us if you have any questions.

How To Buy Automatic Likes?
Automatic Instagram likes have never been so easy to buy. You don't have to work too hard to buy automatic likes. You don't need to fill out any forms or give any important information like your password, etc. Buying automatic likes is easy with our tool. To use it, you need to do the following:
1. Choose a package
Choose between the various options for auto IG likes and quantities.

2. Enter your Instagram username
While placing your order, fill out your profile information. Your account must be set to public.

3. Complete Your Payment
We'll get started straight soon after your payment is received.

Why Choose Skweezer?
The most time-consuming part of managing an Instagram account is finding and engaging with new followers. And, before you know it, the process can quickly become a full-time job.

That's where Skweezer comes in.

With Skweezer, you can set a budget for likes and choose the number of new posts you want to boost engagement with. Once you've got everything set up, all you need to do is sit back and let Skweezer take care of the rest.

Not only will Skweezer save you time, but it will also help you grow your account organically. Best of all, when you use our Instagram automatic likes, you get the same number of views on your videos for FREE!

The bottom line: Skweezer is the best way to grow your Instagram account quickly and easily. So what are you waiting for? Try Skweezer today!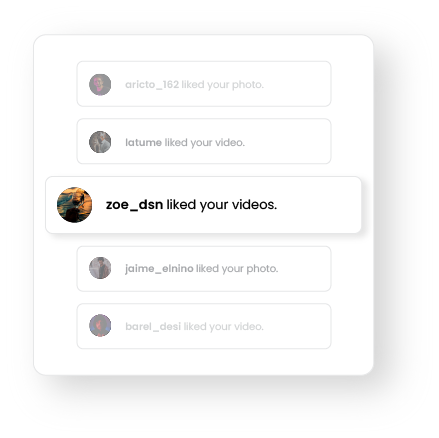 Frequently Asked Questions
Find answers to any questions you might have about our services and products. If the Frequently Asked Questions don't answer your question, you can always use our live support center to talk to us.
What Other Services Does Skweezer Offer?
Skweezer offers a complete set of packages that allow you to gain more control over your Instagram user engagement. You can look at our Instagram Followers packages here, or at our Instagram Likes packages here. We also offer a comment service here, and you can find our Instagram views packages on this page. We strive to be the best place to to provide automatic instagram likes for sophisticated Instapreneurs looking to streamline their social media growth strategy.
Does Skweezer Need My Instagram Password?
No. Skweezer will never ask for your Instagram password. We take user security very seriously. If you have been contacted by someone claiming to be from Skweezer, requesting your password or other personal information, please report all of the information to our Fraud & Spam Protection Team by contacting us.
Do You Offer a Discount for Bulk Orders?
Yes, we offer a discount for bulk orders of Automatic Instagram likes.

The more you buy, the higher the discount. Our prices are listed above. However, you can contact us if you require customized bulk automatic likes plans.
How Do I Get Started?
To get started, simply choose the package you want and enter your Instagram username. Then, complete your payment and wait for us to deliver your likes. It's that easy!

If you have any questions, our customer support team is always happy to help.
Is Buying Automatic Instagram Likes & Views Safe?
Yes! Skweezer is 100% safe to use.

We never ask for your password or login information. All you need to do is provide us with your username and Skweezer will automatically detect new posts. Skweezer is also undetectable by Instagram. We use real users with real accounts to engage with your content so it looks just like any other organic engagement.
Can I set my account private?
You cannot get likes if your account is private. Therefore, you need to keep your account public at all time to receive your Instagram automatic likes.
How long is the service active for?
The service will be active in our system for 180 days. After 180 days we will stop checking your profile for new posts.
When Will I Receive My Post Likes & Views?
Once a new post is detected, we send the signal to our users to go engage with your content.

This process is completely automated and happens within seconds of a new post being detected. You will generally see the engagement start trickling in within minutes and then continue to grow steadily over the next few hours.
How Often Should I Buy Automatic Instagram Likes?
Each package is based on the number of new future posts. You have the option to choose between 30 or 60 posts. How often you need to replenish your package depends on how often you post.

If you post 1-2 times per day, we recommend choosing the 30 posts package. If you post 3 or more times per day, we recommend choosing the 60 posts package.

You can always buy multiple packages at once if needed. For example, if you're posting 3 times per day, you could buy 2x 30 post packages.
What Type of Links Do You Need from Me?
Skweezer offers an intuitive buying experience to make the process easy. We are not like those websites that force you to fill out endless forms, register your account, and validate your email before you can even place an order.

All we need from you is the quantity, your Instagram username, and payment confirmation. Simple. Fast. Efficient.

At Skweezer, we do not need, nor will we ever ask for your Instagram password. Be cautious of websites asking for passwords for automatic likes — this is not required for this kind of service.
Why Should I Buy Automatic Views and Likes?
When a post has fresh engagement, it's more likely to be seen by new people.

When you post something, Instagram ranks it by how popular it is. The more engagement (likes, views, comments) a post has, the higher it will be ranked, and the more people will see it.

If you're trying to grow your account quickly, you need to give your posts a boost so they're more likely to be seen. That's where Skweezer comes in!

Skweezer is the best way to get automated views and likes on your Instagram posts. With our easy-to-use platform, you can set a budget for likes and choose the number of new posts you want to boost engagement with.
Can I Get Banned for Buying Automatic Likes & Views?
No! Instagram does not ban users for buying likes. In fact, they even sell views to businesses and influencers through their advertising platform.

However, we do not recommend using bots or fake accounts to grow your account. These practices go against Instagram's Terms of Service and can result in your account being banned.

Other Instagram follower growth services claim to use "safe" methods to grow your account, but these are often the same techniques that result in bans.

Skweezer is different. We only use 100% real, active accounts to deliver high-quality, targeted post likes. This is the safest and most effective way to grow your Instagram account.
Can I change my Instagram username?
We do not recommend you to change your Instagram username while you are in the process of receiving likes. If you must change your username, we advise you to contact us 48h to 72h beforehand so that one of our technician can update your account.