The whole idea of doing marketing through Instagram depends on the engagement level of audience. If you have millions of followers on your profile, but they do not interact with your content, you will never be able to achieve the sale or revenue growth you expect from the platform. Even the marketing agencies out there that help businesses grow through social media marketing focus on the engagement levels of your audience.
So, if you stare at your Instagram engagement analytics report and sigh to yourself, you wonder if there's anything you can do to improve them. You've been following all of the Instagram SEO best practices, but your engagement just isn't where you want it to be.
If you're stuck in an Instagram growth rut, it might be time to try a new engagement tactic: Skweezer. It helps you generate strategies for effective business growth through the Instagram analytics engagement statistics they provide. There is much more related to Instagram marketing with which Skweezer can help you. In this guide, we'll show you how Skweezer can help you get more Instagram engagement by:
Building social proof and trust
Increasing your discoverability
Giving you more control over your engagement rates
Helping you automate initial engagement on your new posts
Steering the conversation about your brand with custom comments
Aiming for more eyeballs by finding the best times to post on Instagram
Basically, the platform helps increase your reach and engagement with the audiences tremendously, which will eventually start showing increased sales and revenue. The best part about the platform is that, there is utmost transparency about Instagram analytics engagement. You can clearly see how your profile is being accepted by audiences and whether your marketing strategies have yielded better results.
Yes. You can quickly turn your Instagram engagement analytics around and start seeing the results you want. By the end of this guide, you'll have a better understanding of how Skweezer can help you increase your Instagram engagement rate and grow your account organically. Let's get started!
What is Skweezer?
Skweezer is an Instagram growth tool that helps you increase your engagement by giving you the tools you need to successfully navigate Instagram's algorithm.
Skweezer is the perfect tool for those who are looking to take their Instagram engagement to the next level. If you're not happy with your current engagement rate, or if you're struggling to get your account seen by more people, Skweezer can help.
You can find multiple features and functionalities on the platform, each helping the user get a hold over Instagram algorithm and plan strategies that can help create an effective brand identity and improve the engagement levels. The platform shares Instagram engagement rate analytics in the most detailed and elaborate manner, helping its users create marketing strategies that are apt for their business. Once you have Skweezer for your assistance, rest assured that your business will surely ripe all benefits of Instagram marketing practices.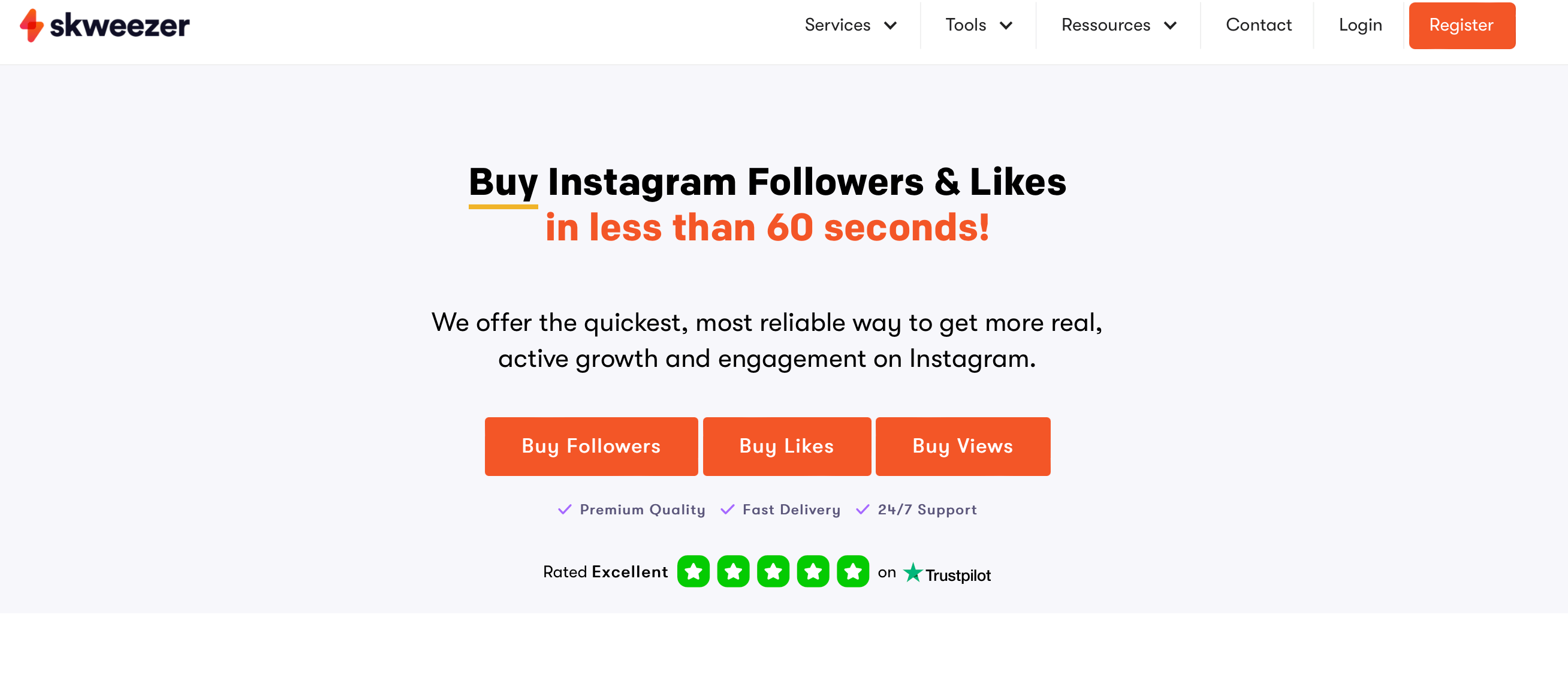 How Does Skweezer Work?
Skweezer works by helping you build social proof and trust, increasing your discoverability, and giving you more control over your engagement rates.
When you use Skweezer, you have access to a worldwide community of Instagrammers who are looking to engage with your content. This gives you the opportunity to get your account seen by more people, which can lead to more followers and engagement.
Skweezer also offers a variety of features that give you more control over your engagement. For example, you can use Skweezer's comment creation tool to customize the comments on your posts. This way, you can steer the conversation about your brand in the direction you want it to go.
In addition, Skweezer's automated engagement feature helps you get initial engagement on your new posts so that you can start growing your account organically within moments of posting new content.
Some of the things with which Skweezer can help are:
It helps increase your visibility on the platform, helping you reach more and more people who are active on social media and have an inclination towards the products or services that you can offer.
It helps find the right hashtags you can use in the captions to increase the content reach. You can also get a list of banned hashtags which you should refrain from using, as it might lead to fall in the Instagram reach or your profile may get flagged.
You get full control of Instagram analytics engagement rate, from which you can infer whether your marketing strategies are working well or you would have to make necessary changes to reach desired results.
In a nutshell, Skweezer provides all the features that can provide you with 360-degree assistance in promoting your business on Instagram.
How Does Paying for Instagram Likes Work?
The likes, comments or any other sort of engagement that people see on your platform gives them the assurance that you are trusted by many. There should be enough followers on your profile because there is a mentality that more people will start following you if they see many others in your followers list. Now the question that arise here is if your profile is new, you wouldn't have that many likes or followers. Does that mean you will lose out on the business?
Well, you cannot miss out on creating good business when you have Skweezer.
You can get paid likes and comments through the platform, and it will help you create a well-known brand on Instagram. When you buy automatic Instagram likes and engagement from Skweezer, you are paying for real, organic engagement from a worldwide community of Instagram users. We're not using bots like so many other fly-by-night companies. The followers or the engagement you get through us is a permanent thing, and you wouldn't experience any drop in the numbers after a few days. Moreover, as all the reach and engagement is genuine, Instagram wouldn't find anything fishy in your profile, and you do not have the risk of getting your profile flagged.
You're also in complete control of your engagement. You can choose how many likes and comments you want on each of your posts. This way, you can make sure that your posts are getting the maximum amount of engagement possible. If you do not want more engagement on a specific post as it is not that significant, you can skip spending on that content and save your funds for another popular post.
Paying for Instagram engagement from Skweezer is an effective way to get more people interested in your account, which can lead to more followers and organic growth over time. The only thing you have to be careful about is choosing the right platform to make the purchase and frame strategies that can give desired results. Make well-calculated decisions and take Instagram marketing seriously, as it can give you a much-needed boost in your business.
Does Buying Likes Help Engagement?
Most definitely – IF you use a reputable company, that is. Fake likes and engagement will do nothing to help your engagement rates because they're not real people. In fact, they can actually hurt your engagement because Instagram is constantly trying to weed out bots and other spammy accounts.
When you start looking for companies that provide paid likes, comments and followers, you will get flooded with the list of service providers. Some might even offer you free trials and impressive remuneration at a surprisingly low amount, but the major drawback with them is that they serve bots. The followers or the accounts that will engage with your account are not genuine. Sooner or later, Instagram will remove these accounts from their platform, which will result in a drastic fall in your engagement. Moreover, as Instagram finds out you are a part of such suspicious activities, it might eventually decrease your overall reach and engagement.
If you're looking to improve your engagement, you need to make sure you're getting real likes and comments from real people. This is where Skweezer comes in. We can help you get the real, organic engagement you need to take your account to the next level.
Purchasing likes and comments from Skweezer is an investment in your Instagram account. It's an effective way to get more people interested in your content, which can lead to more followers and organic growth over time.
Related: Instagram's Algorithm & Relationships: What To Know
How Much Does Skweezer Cost?
Funds are a crucial aspect while planning marketing strategies on not only Instagram, but all other social media platforms. You would have to spend on content generation, paid ads, engagement purchases and much more. Most companies lag in their growth only because they lack funds. Moreover, the difference that monetary investments bring is clearly visible through Instagram audience engagement analytics reporting according to the Instagram Help.
The right way to plan things is to sort your expectations from Instagram marketing and look for ways to reach those targets. Clarity about the expected results will help you create a plan of action that can yield expected results, and you can also get a fair idea about the funds you will need. Based on that, you can choose the platform that fits your budget and never let funds be a reason for your decreasing engagement.
Talking specifically about Skweezer, its pricing is based on the amount of engagement you want to purchase. The more engagement you buy, the lower the price per like, view, follower, or comment will be. One thing you can rest assured of with Skweezer is that the price you pay will be totally worthwhile. Your engagement or reach on a particular post for which you took help from Skweezer will stay forever and you will not face any surprising decrease.
Paying for Instagram engagement is risk-free with Skweezer. We've built this Instagram growth tool to make it as simple and safe as possible for you to increase your engagement. If you're not happy with the results you're getting, you can stop boosting engagement at any time.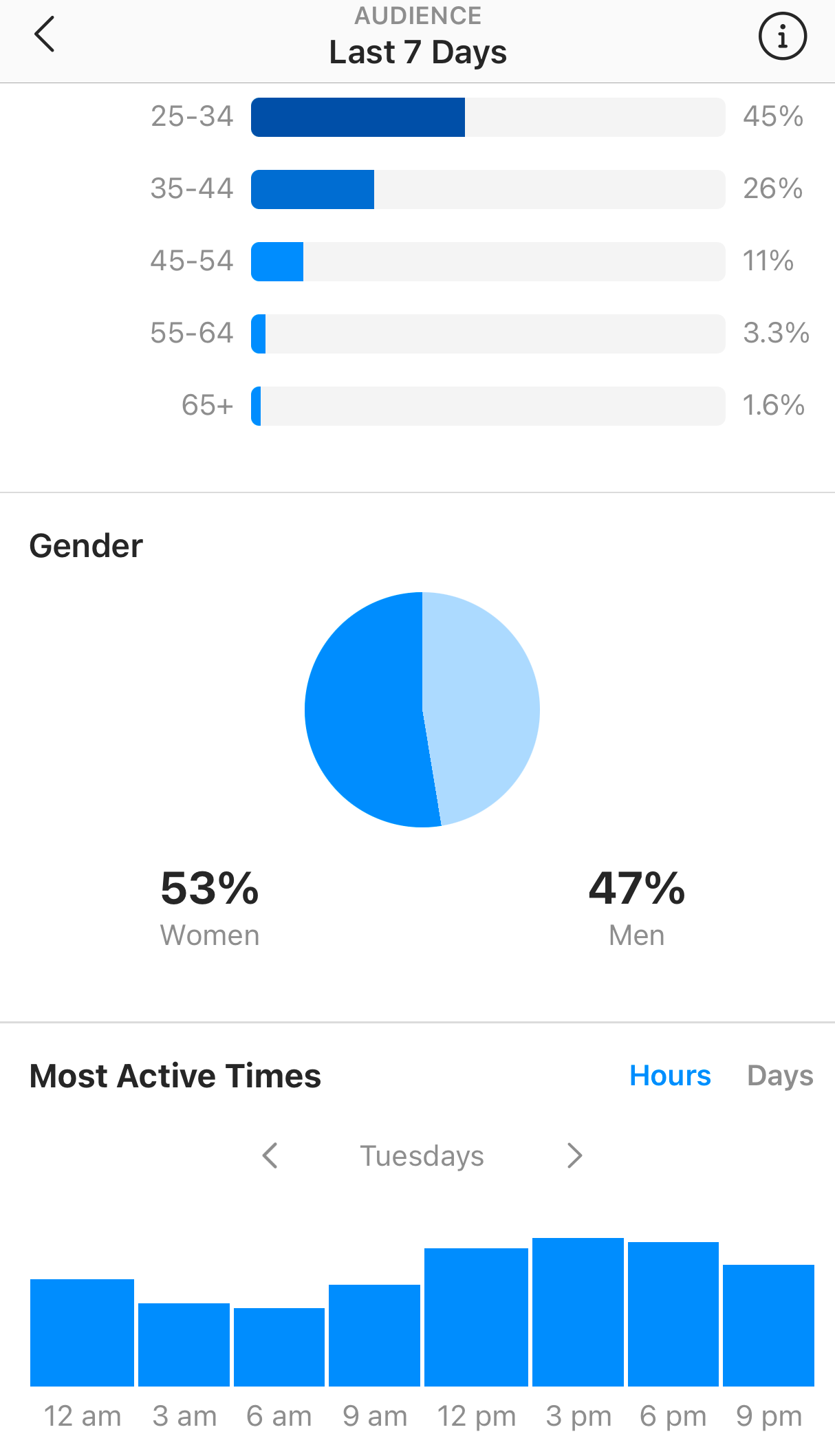 Take the Next Step Today!
If you run a business and the maximum of your followers are present on Instagram, it is your time to excel! Pick the right tools that can help you study the engagement report analytics and give you the best information about the changes in the algorithm to help you plan accordingly. Moreover, you should also start focusing on the type of content you generate to fetch more attention, engagement and revenue growth eventually.
Are you ready to increase your Instagram engagement rates and get your account seen by more people? Give us a try! Skweezer is the perfect tool for any Instagrammer who is looking to augment and boost their engagement.