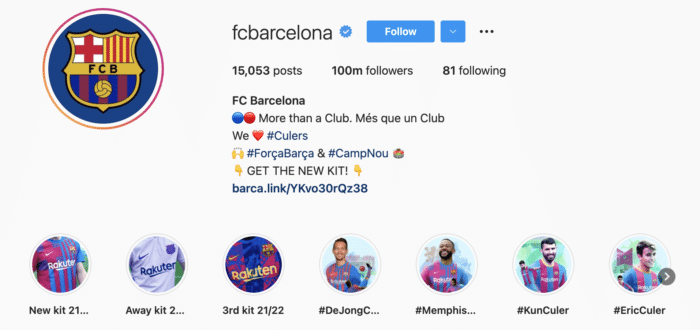 A concerning number of organizations, entrepreneurs, and even experienced marketers continue to fall victim to a few recurring Instagram marketing fallacies. They typically resort to the same old approaches that someone, somewhere, put out as best-practice ideas without performing the research, whether they're attempting to develop a brand from the ground up or expand their reach by exploring new distribution channels
.
And, although sticking to a conservative social media strategy may not be the worst thing in the world, it's not the best way to increase brand recognition.
That's why we've chosen to debunk some of the most common Instagram marketing fallacies. We'll also provide you with alternate instructions on how to make the most out of your time and money, in addition to exposing these outmoded methods.
Let's get started. Discover our Instagram growth hacks.
Myths About Instagram Marketing Exposed Instagram Marketing
A Busy Posting Schedule Is Required For Consistency And Continuity
One of the most common misconceptions regarding Instagram marketing is that you need to post many times each day to get results. But here's the thing: posting just to get a picture out there isn't going to help your business. In fact, forsaking value for the sake of "presence" might really harm your commercial efforts.
Instead of setting a content calendar that you won't be able to keep up with, tone things down a little. Prioritize quantity above quality, and continually question yourself, "Am I delivering anything to my consumers with what I'm saying?" Is it just noise, or is it anything more?
Take it straight from the horse's mouth if you need evidence. According to Instagram's head of business, Adam Mosseri, a few feed updates per week and a couple of Story posts per day is a viable option for most businesses.
Of course, if you think you can produce more (while being interesting, amusing, and non-spammy), go ahead. FC Barcelona does this with ten or more postings and thirty or more stories every day. The sporting club has 99.9 million followers on Instagram and receives millions of likes and hundreds of comments every post, demonstrating that it is on the right route.
Always maintain an open mind when considering how many postings per day/week you'll require. It's possible that what works for someone else won't work for you.
Maintaining an Instagram profile can be done over your lunch break.
If you've ever thought to yourself as a business owner, marketer, or freelancer, "yes, I can add Instagram to my list of duties," you're well aware that operating a good account in 30-60 minutes each day is a complete illusion.
The most likely situation is that you'll need to set up 2-3 hours every day to keep up with all you need to do on the platform. Of course, none of this takes into account the additional time and effort required to physically contact your target demographic. Let's not even talk about providing customer service via social media.
In fact, knowing that 46% of worldwide users want companies to respond within an hour of reaching out may cause you to reconsider your decision to manage your Instagram page on your own.
Your best bet is to employ an expert who understands how to manage your account. If you're on a limited budget and can't afford that, batching your content production, scheduling articles ahead of time, and investing in technologies that will help you build and engage your audience can bring you good results.
Your Instagram page is only dedicated to your business.
Although this may not appear to be one of the most common Instagram marketing misconceptions, you'd be shocked at how many businesses still make this error. Consumers prefer to support companies with which they can relate, according to research. And there's no better way to do it than to shift the spotlight away from your goods and toward actual people.
As a result, aim to keep the quantity of digital real estate you use to promote your items to a minimum. Instead, think about how you might explain to your audience how those items effect them.
Check out the Mixam printing company's social media sites for more ideas. The content strategy of this company is nearly exclusively focused on showcasing the beauty of its clients' work. And the results aren't just stunning. They're also motivating for anyone who wants to invest in Mixam's services but isn't sure what to anticipate.
You Have To Go Big When Working With Influencers
If we were to make a list of the Instagram marketing misconceptions that gave us the most grief, this one would very likely be at the top. It's right up there with counting likes as a metric for success.
Influencer marketing is well-known for its effectiveness. Consumers are not only eager to take buying advise from the people they follow and whose postings they interact with on a daily basis, but they actively seek out these individuals in the hopes of receiving reliable information. And the majority of brands are well aware of this. The problem is that they can't seem to find the ideal influencers with whom to cooperate. In other words, they frequently make judgments based on reach rather than brand alignment. It's strongly suggested that you interact with micro-influencers if you wish to avoid making this typical error. Working with them will not only increase your potential ROI, but it will also guarantee that your reach is narrowed, stopping you from spending money on those who aren't interested in your services or goods.
It's now your turn to shine.
There you have it: debunking some of the most common Instagram marketing fallacies. As you can see, while social media success takes a lot of effort and guts to keep ahead of the competition, your distribution options are far from limiting.