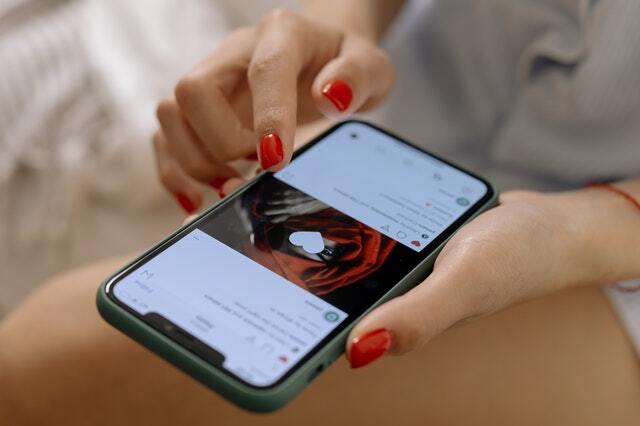 Instagram Insights: Actionable Advice That Will Boost Your Account To The Top
You've looked at the data from your Instagram posts. You've jotted down your Instagram following statistics. You've spent days poring over your Instagram audience insights. What happens next, though?
You're not alone if you're unsure what to do with your Instagram Insights. This is a very common problem: You understand the value of your insights and analytics, but you're not sure why.
What Are Instagram Insights and How Do They Work?
Instagram post insights should be your closest friend if you're a business on Instagram. Instagram's built-in reporting feature, Insights, is designed to help you track your account's performance. This Instagram analytics tool was designed specifically for businesses and may help you track data from your Stories, posts, followers, and overall account.
Instagram Insights are actually quite extensive, which may come as a surprise. And all of the analytics that Insights provides are crucial. You'll be able to learn everything you need to know about your Instagram account and make marketing decisions that will set you up for success if you start with these core numbers.
What Is The Best Way To View Instagram Insights?
You'll need a business Instagram account to get access to Instagram post insights (not a personal account). There are numerous advantages to changing your default personal account to a business account. You receive access to a number of useful features that will help you sell yourself on Instagram with ease. When others decide whether or not to follow you, your profile will appear more official, offering you some credibility. And, of course, Instagram Insights makes it much easier to track your progress.
By touching the three lines in the upper right-hand corner of your profile, selecting "Settings," and then "Account," you can convert your profile to a business account.
On the following screen, scroll down to the bottom and select "Switch Account Type." If you presently have a personal account, you will be given the choice to upgrade to a company or creator account. Influencers – public people with their own personal brands — are a terrific fit for a creator account. For businesses on Instagram, a business account is the ideal option.
After you've decided on an account type, you'll be asked to choose a category that best describes what you do.
Then, to link your Instagram account to your Facebook page, follow the prompts. (Make sure the Facebook page associated with your business is ready to go before attempting to convert over your IG account.)
Actionable Advice Based On Instagram Insights Data
You've successfully converted your Instagram account to a business account and discovered your Instagram Insights. So, what's next? Use these pointers to act on the information from your Instagram post insights and expand your account.
Make Use Of A Biolinking Tool
Do you want to get a lot of people to visit your website? To increase your website traffic from Instagram, use a link-in-bio technique. Simply open your Instagram post analytics, tap "Accounts Reached" under the Overview section, and scroll down to discover your "Account Activity." (Taps on the email and call buttons will also be visible.)
If you don't have as many website taps as you'd like, make an effort to direct visitors to the link in your profile. Add numerous links to your Instagram bio with a link-in-bio tool — your website, other social media networks, or whatever else you want to advertise. Then, in your descriptions and Stories, incorporate wording directing them to that link.
Post Interesting Content on a Regular Basis
If your profile visits are decreasing, you should do two things: Make sure you're blogging regularly and with interesting stuff. Navigate to Instagram post insights; "Accounts Reached;" then scroll down to Account Activity to discover how many people have visited your profile. You can check how the amount of profile visitors you've received has changed over time in that section.
Of course, you want as many people to see your profile as possible, and the best way to do so is to provide new content on a frequent basis. Skweezer can also help you with our free Instagram followers tool. If you want to stay top of mind and have people follow your account, you must post on a regular basis. This will also improve the visibility of your material in the algorithm. According to one survey, most brands post 1.5 times each day on Instagram. To begin, try publishing once a day, and then adapt based on the number of profile visits you receive.
On the other hand, you don't want to just publish anything on Instagram. The content you publish should be carefully planned and selected, with the goal of appealing to as many people as possible. Paintbox Nails, for example, frequently distributes content that its audience wants to see, such as tutorials and close-ups of gorgeous nails. Keep an eye on your Instagram follower insight to determine what your target audience wants to see.
Create a formula
Have you found that a particular percentage of your Instagram posts perform very well? Investigate why various forms of content are effective. Then, for future content, devise a formula.
By going to your Insights and scrolling down to your preferred content type, you may get data on content reach (Top Posts, Top Stories, and Top IGTV Videos) (post, IGTV video, or Story). At the top, tap "Reach." Then you'll be able to see your posts organized by the number of people who have seen them.
Look for any trends or similarities among the postings after you have a visual of which ones have gone the furthest. Are all of the graphics vibrant? Is there a snapshot of a person's face in every one of them? This can help you create a formula for what type of material you'll release, which will save you time when it comes to content planning and strategy.
For example, you may have noticed that Starbucks frequently shares photographs of a drink against a coordinating background. These posts, while simple, are visually appealing and perform well, therefore Starbucks has decided to continue with the pattern. It's simple to rinse and repeat after you've found something that works, so you can maintain generating the most engagement possible.
Make a Content Strategy Change
Finally, if the demographics of your followers don't match your target audience, it may be time to rethink your entire content approach. In the "Your Audience" area, hit "See All" to view your Audience Data. Then scroll down to see more information. Instagram audience insights will offer you your audience's top locations, as well as their age range, gender, and most active hours. You could be shocked by your audience's demographics. There could be several reasons why you aren't attracting the correct kind of audience. Perhaps you're not providing them with the type of content they want to view. Perhaps you're not cross-promoting your Instagram account to maximize the number of people who already follow you. Or perhaps you're not leveraging smarter approaches like influencer marketing. It's time to change tactics if your target audience isn't made up of the folks you want.
Tailoring your content to your target audience is one of the best things you can do. Consider your target audience's demographics and pain issues in depth. Then begin developing material that addresses their concerns. If you're looking for ideas, have a peek at what your competitors are doing. You'll be able to gain a better understanding of what your audience wants to see when they connect with your content over time.
Pura Vida Bracelets, for example, has a target audience of people who are likely environmentally conscious and enjoy going on outdoor activities. Pura Vida caters to its audience by providing bright photographs and amusing captions on a regular basis, such as this user-generated content shot inquiring about followers' summer trip plans. It's simple to locate the information you need and plan posts based on it when you use Instagram's follower insight.